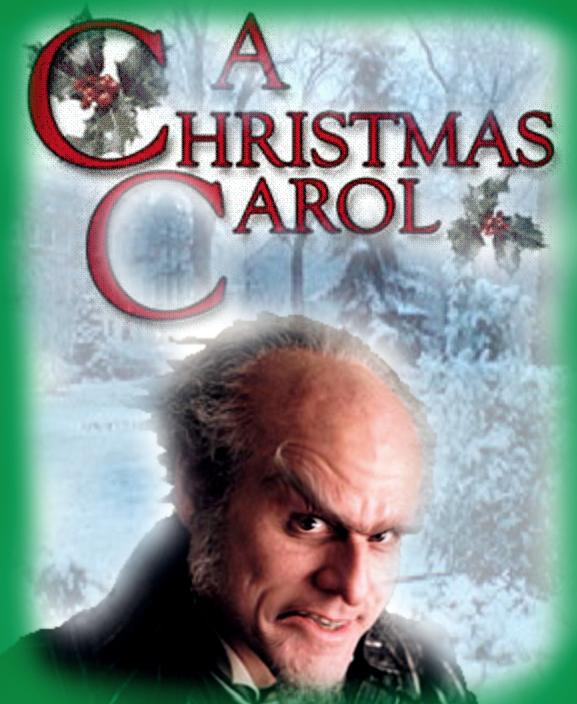 The holidays are here again. Strings of sparkling lights illuminate the homes on your street, Christmas trees are erected in front windows, and snow powders the countryside. It's a time for hot chocolate, holiday radio stations, and movies about jolly ol' Saint Nick. But don't forget the books! Aside from Luke chapter two, here are the three books you should read every Christmas.

A Christmas Carol by Charles Dickens
It's a classic, but for good reason. Not only is A Christmas Carol one of the greatest Christmas stories of all time, but it is one of the greatest ghost stories of all time. As I'm sure most of you know this short novel is about a greedy miser, Ebenezer Scrooge, who knows nothing of generosity. Over the years, he's managed to isolate himself from friends, neighbors, and family; a massive wedge of stinginess dividing them. Then on Christmas Eve, he is visited by three ghosts—ranging from comical to grim—who present Scrooge's life as it was, is, and will be as a grumpy avaricious man.
The novel is littered with catchy lines and witty descriptions. One of my favorites is a description of Scrooge. Scrooge is as "solitary as an oyster. The cold within him froze his old features, nipped his pointed nose, shriveled his cheek, […] made his eyes red, his thin lips blue, and spoke out shrewdly in his grating voice." Dickens makes Scrooge so real that he climbs out of the page and scowls at you for spending money on a silly book. As a true anthem of the Spirit of Christmas, A Christmas Carol stresses the importance of love, family, and charity.

"The Night Before Christmas" by Clement C. Moore
Written in 1823, this poem was essentially the beginning of the elfish, chimney-happy Santa that we know of today. Moore embellishes on the original Saint Nicholas by adding the names of the reindeer and the flying sleigh to the folktale. "The Night Before Christmas" is a clever, rhythmic poem that kids love to listen to. My advice is to find a copy with intriguing artistic depictions of Santa for the kiddies. Sit down with them and read it together as a family. Your kids will love it. Plus, they'll actually stay awake for this story.

"The Gift of the Magi" by O. Henry
O. Henry's "The Gift of the Magi" is a sweet short story of a couple struggling with finances—something I'm sure many of us can relate to this holiday season—and wonder if they'll even be able to purchase presents for each other. The sacrificial solution to their predicament ends up teaching the two that pure and true love is the greatest present of all.
Read it to your older children, but be "Kleenex" warned: "The Gift of the Magi" tugs on the tear ducts just a little bit.

I hope you all have a wonderful holiday season! Fill your lives with love, charity, the syrupy serenades of Bing Crosby, and really good literature. Merry Christmas!
(as published in the Foothill Breeze Dec. 2009)